Variants of Vitamin D Receptor Increase Predisposition for Lupus, Study Suggests
Dec 15, 2017

Certain vitamin D receptor (VDR) variants are associated with systemic lupus erythematosus (SLE) and contribute to the development of lupus nephritis, according to data from an eastern Indian cohort study.

The findings may identify subjects who would benefit from vitamin D supplementation in order to alleviate renal morbidity.

The study, "Association between vitamin D receptor polymorphisms and systemic lupus erythematosus in an Indian cohort," was published in the International Journal of Rheumatic Diseases.

Several studies have established a link between vitamin D levels and disease manifestations in lupus, and vitamin D administration in a lupus mouse model resulted in increased survival rates.

full story . . .

Study confirms vitamin D protection against cold and flu
Dec 11, 2017

A new global collaborative study has confirmed that vitamin D supplementation can help protect against acute respiratory infections.

The study, a participant data meta-analysis of 25 randomized controlled trials including more than 11,000 participants, has been published online in The BMJ.

"Most people understand that vitamin D is critical for bone and muscle health," said Carlos Camargo, MD, DrPH, of the Department of Emergency Medicine at Massachusetts General Hospital (MGH) and the study's senior author.

full story . . .

Low Vitamin D Levels at Birth Linked to Higher Autism Risk
Nov 29, 2017

Summary: Researchers have identified a link between low levels of vitamin D at birth and an increased risk of a child being diagnosed on the autism spectrum by the age of three.

Source: Wiley.

Low vitamin D levels at birth were associated with an increased risk of autism spectrum disorders (ASDs) at the age of 3 years, researchers report in a recent Journal of Bone and Mineral Research study.

In the study of 27,940 newborns in China, 310 were diagnosed with ASDs at 3 years of age, with a prevalence of 1.11 percent. When the 310 children with ASDs were compared with 1,240 control subjects, the risk of ASDs was significantly increased in each of the three lower quartiles of vitamin D level at birth, when compared with the highest quartile: an increased risk of ASDs by 260 percent in the lowest quartile, 150 percent in the second quartile, and 90 percent in the third quartile.

"Neonatal vitamin D status was significantly associated with the risk of ASDs and intellectual disability," said senior author Dr. Yuan-Lin Zheng.

full story . . .

Vitamin D may help prevent rheumatoid arthritis, suggests study
Nov 21, 2017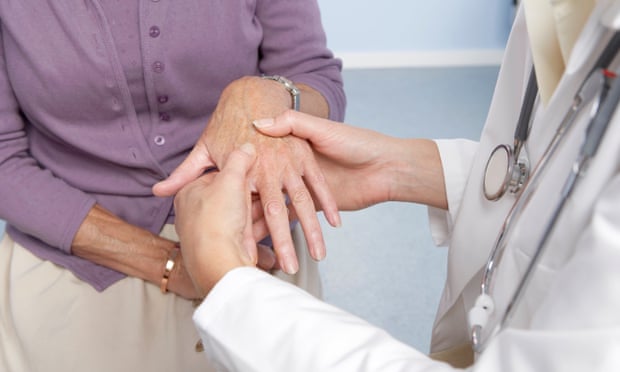 Maintaining sufficient vitamin D levels may help to prevent rheumatoid arthritis, according to researchers.

A study led by the University of Birmingham compared the ability of immune cells in blood from inflamed joints in people with rheumatoid arthritis to respond to the so-called sunshine vitamin.

The experts found tissue that was not diseased responded well to vitamin D, suggesting it could be effective at preventing the onset of rheumatoid arthritis, which affects more than 400,000 people in the UK.

The vitamin proved much less effective once the disorder was established, suggesting much higher doses may be needed in combination with other anti-inflammatories such as steroids.

The study's co-author, Prof Martin Hewison, said the results had significant implications for people in the UK.

full story . . .

Study Finds Tanning Salon Sunbeds Effective for Raising Vitamin D Levels
Nov 16, 2017

Sunbeds with a UVB component similar to solar summer sunshine may provide an effective alternate vitamin D source during winter months, according to a new Canadian study just published in the journal Dermato Endocrinology.

People who use tanning salons, specifically sunbeds that have UVB during the winter reach physiological blood levels (>100 nmol/L) of vitamin D, the study reported. It found

that participants who used typical sunbeds emitting UVB rays in the range equivalent to outdoor summer sunshine increased their vitamin D blood levels on average by 42 nmol/L. This was achieved using standard tanning exposure schedules on salon sunbeds.

"Sunbeds enable exposure to nearly 100% of skin in a controlled manner which amplifies their effectiveness for vitamin D production," said Dr. Samantha Kimball, lead author and research director at Pure North S'Energy Foundation in Calgary, AB. "We found that you can effectively raise your vitamin D levels into the desired range without burning and following Health Canada's recommendations. But there are risks to any type of UV exposure, whether from the sun or sunbed."

full story . . .

Research into link between vitamin D and schizophrenia wins medal
Nov 15, 2017

Research into brain development and schizophrenia has led to international acclaim for The University of Queensland's Professor John McGrath, recipient of Denmark's Strömgren Medal.

Queensland Brain Institute researcher and Director of the Queensland Centre for Mental Health Research's Professor McGrath studies the epidemiology of schizophrenia – searching for the causes, effects and patterns of the illness.

Professor McGrath and his team demonstrated low vitamin D status in pregnant women and babies could affect brain development and increase risk of schizophrenia later in life.

Professor McGrath's 2016 appointment to the Niels Bohr Professorship Program in Aarhus, Denmark established an international program of psychiatric epidemiology, which included a project to investigate the link between schizophrenia and vitamin D levels in 80,000 newborns.

Professor McGrath will deliver the medal's accompanying Erik Strömgren Lecture.

"It will be an opportunity to reflect on many years of vitamin D research, done in close collaboration with my colleagues in Denmark," said Professor McGrath.

full story . . .

Events

21st Vitamin D Workshop


May 16, 2018


21st Vitamin D Workshop

2018


Barcelona, Spain - May 16-19, 2018

event details

Blog

Canadian Winter – How can I get enough vitamin D?


Nov 10, 2017


By Perry Holman, Executive Director, Vitamin D Society

Canadians' vitamin D levels drop substantially in winter due to the lack of UVB in the sun at our northern latitude at this time of year. For November Vitamin D Awareness month, the Vitamin D Society has released a new short video to help people develop a vitamin D winter action plan.

First, let's understand why a great number of Canadians are vitamin D deficient. Until about 100 years ago, people spent a large amount of their time outdoors. Now most of us work indoors and increasingly spend our leisure time inside, drawn to the Internet, TV, video games and other passive forms of recreation. When we are outdoors, many of us follow health warnings to protect ourselves from UV exposure with sunscreen, clothing and shade.

The result is that Canadians' vitamin D levels have fallen by 13% in just six years. Approximately 14 million Canadians — 38% of the population — do not meet Health Canada guidelines for vitamin D levels of 50 nmol/L. This puts them at a higher risk for serious diseases such as osteoporosis, diabetes, multiple sclerosis, cancer and cardiovascular disease.

But it gets worse. The vitamin D level recommended by Health Canada is only half the level recommended by a large number of vitamin D experts. Forty eight scientists, doctors and researchers have recommended that everyone reach a 25(OH)D blood level of between 100-150 nmol/L. And nearly all of us, 93% of us in fact, are below these optimal vitamin D levels.

full post . . .

If you are not taking vitamin D daily - then it may not be working


Aug 03, 2017


by Carole Baggerly, Director at GrassrootsHealth

Today I have decided to get all the exercise I will need this month. So, I am going to get up, head to the gym and do 15 different sessions of cardio interspersed with 15 different sessions of my weight machines. Then, I will take a yoga class to round out the day.

Ridiculous - right?

full post . . .

Are People Really Taking Sky-High Doses of Vitamin D?


Jul 11, 2017


By Perry Holman, Executive Director, Vitamin D Society

A new study1 recently reported trends in vitamin D supplementation in the USA from 1999 to 2014. It found that that vitamin D supplement use of ≥1000 IU or more per day increased from 0.3% in 1999 to 18.2% in 2014. Also vitamin D supplement use of ≥4000 IU per day increased from 0.2% in 2007 to 3.2% in 2014.

The researchers made this key point in their discussion:

"Overall, 3% of the population exceeded the tolerable upper limit of 4000 IU daily, and may be at risk of adverse effects as a consequence"

But how many people were really supplementing over 4000 IU/d? If they were just taking 4000 IU/d there would be no risk as this is the safe upper limit and does not require doctor supervision.

full post . . .

Books

Susan Rex Ryan
Defend Your Life


Defend Your Life has three main sections. The first addresses the fundamentals of vitamin D3 and its awesome benefits as well as minimal risk. The second highlights select diseases and conditions about which vitamin D3 may offer protection. The third includes the author's personal vitamin D3 story, including her theory about adequate vitamin D3 levels and how you can 'Defend Your Life'.

Reading this book will help you understand how adequate amounts of vitamin D3 are essential to enhancing your quality of life.




Ian Wishart
Vitamin D: Is This the Miracle Vitamin?


In this compelling new book,award-winning investigative journalist and bestselling author Ian Wishart brings together the most up to date science on vitamin D and how it could well save your life. Cancer? Up to a 77% reduction in risk of developing it if you take this vitamin. Heart disease? The same kind of reduction. Did you know that autism, mental illness and multiple sclerosis all appear to be caused by a lack of vitamin D during pregnancy?

The lives of every single person, including you, will be affected by the information in this book. With more than 300 scientific trials and studies cited, this book is a reference guide not just for the general reader but for medical professionals alike.




more books...