Blog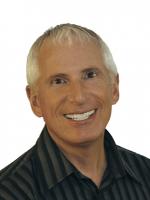 Canadian Winter – How can I get enough vitamin D?
Nov 10, 2017


By Perry Holman, Executive Director, Vitamin D Society

Canadians' vitamin D levels drop substantially in winter due to the lack of UVB in the sun at our northern latitude at this time of year. For November Vitamin D Awareness month, the Vitamin D Society has released a new short video to help people develop a vitamin D winter action plan.

First, let's understand why a great number of Canadians are vitamin D deficient. Until about 100 years ago, people spent a large amount of their time outdoors. Now most of us work indoors and increasingly spend our leisure time inside, drawn to the Internet, TV, video games and other passive forms of recreation. When we are outdoors, many of us follow health warnings to protect ourselves from UV exposure with sunscreen, clothing and shade.

The result is that Canadians' vitamin D levels have fallen by 13% in just six years. Approximately 14 million Canadians — 38% of the population — do not meet Health Canada guidelines for vitamin D levels of 50 nmol/L. This puts them at a higher risk for serious diseases such as osteoporosis, diabetes, multiple sclerosis, cancer and cardiovascular disease.

But it gets worse. The vitamin D level recommended by Health Canada is only half the level recommended by a large number of vitamin D experts. Forty eight scientists, doctors and researchers have recommended that everyone reach a 25(OH)D blood level of between 100-150 nmol/L. And nearly all of us, 93% of us in fact, are below these optimal vitamin D levels.

full story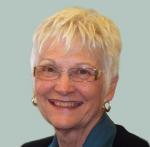 If you are not taking vitamin D daily - then it may not be working
Aug 03, 2017


by Carole Baggerly, Director at GrassrootsHealth

Today I have decided to get all the exercise I will need this month. So, I am going to get up, head to the gym and do 15 different sessions of cardio interspersed with 15 different sessions of my weight machines. Then, I will take a yoga class to round out the day.

Ridiculous - right?

full story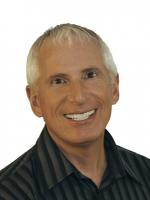 Are People Really Taking Sky-High Doses of Vitamin D?
Jul 11, 2017


By Perry Holman, Executive Director, Vitamin D Society

A new study1 recently reported trends in vitamin D supplementation in the USA from 1999 to 2014. It found that that vitamin D supplement use of ≥1000 IU or more per day increased from 0.3% in 1999 to 18.2% in 2014. Also vitamin D supplement use of ≥4000 IU per day increased from 0.2% in 2007 to 3.2% in 2014.

The researchers made this key point in their discussion:

"Overall, 3% of the population exceeded the tolerable upper limit of 4000 IU daily, and may be at risk of adverse effects as a consequence"

But how many people were really supplementing over 4000 IU/d? If they were just taking 4000 IU/d there would be no risk as this is the safe upper limit and does not require doctor supervision.

full story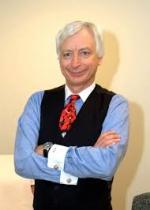 Why Sunshine is good for you and the best source for Vitamin D!
May 12, 2017


We interviewed Dr. Michael Holick on why sunshine is good for you and the best source for vitamin D. Here is what he said:

In your opinion what is the root cause of vitamin D deficiency?

The 2 major reasons for the global D deficiency epidemic are the lack of understanding that very few foods naturally contain vitamin D and that sunlight has been and continues to be a major source for vitamin D worldwide. The recommendation by many health organizations that neither children or adults should be exposed to direct sunlight has been a major factor in causing this pandemic.

Do you think the risks of moderate, regular sun exposure, such as skin cancer, has been over emphasized to the public?

There is no question that the abstinence message from national and international health organizations regarding sun exposure has been a major contributor to the vitamin D deficiency pandemic. A recent study has suggested that moderate regular sun exposure does improve a person's vitamin D status and that mechanisms are at play in the skin to reduce the damaging effects from moderate regular sun exposure.



full story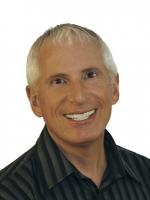 Does the Sunshine Vitamin Really Work?
Apr 13, 2017


By Perry Holman, Executive Director, Vitamin D Society

Based on recent media reports you may be questioning or doubting if vitamin D really works. Does it really prevent cancer?

You may have seen these headlines:

High Doses of Vitamin D Fail to Cut Cancer Risk

Vitamin D pills may not protect against cancer after all

These were based on a new study published in JAMA by Lappe et al. It was a randomized controlled trial of 2,303 women which studied the effects of 2,000 IU/d of vitamin D3 and 1500 mg/d of calcium supplement vs placebo on cancer outcomes.

But it did reduce cancer. A new diagnosis of cancer was confirmed in 109 participants, 45 (3.89%) in the Vitamin D and calcium group and 64 (5.58%) in the placebo group. Tell me which group you would want to be in? I think that this is a great result and proves that vitamin D could help prevent cancer.

full story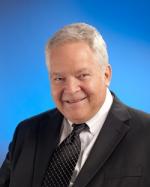 Editorial - An Epidemiologists Perspective
Mar 09, 2017


by Cedric F. Garland, Dr PH FACE, UC San Diego School of Medicine

When I was 10, I had a friend who was a terrific playmate and fellow canyon explorer. We'll call him Tom. He had a suspicious streak in him. He told me he thought that doctors knew how to prevent cancer and other diseases, but were not disclosing this to the public. I did not believe his ideas on this topic. I discounted Tom as a young fanatic, a conspiracy theorist.


For about 20 years we have known that sunlight deficiency is the main cause of a terrible and progressive, ultimately disabling disease. People who grow up in Seattle have 10 times the incidence of the disease as people who grow up in San Diego. This applies across the globe - the higher the latitude, the higher the MS incidence rate. It is a law of nature and disease and has been shown through many epidemiological studies (see sidebar).

full story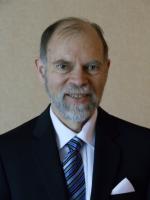 Lower vitamin D level linked to higher mortality rate in large European study
Feb 21, 2017


by William B. Grant, PhD

A new paper in the open-access journal reported the relation between vitamin D level and mortality rates based on a study of 26,916 individuals from a European consortium [Gaksch, 2017]. The countries involved were Denmark, Germany, Iceland, the Netherlands, and Norway. The average age of the participants at the time of enrollment ranged between 43 years in one German study to 76 years in the Iceland study. Average body mass index ranged from 23 in Denmark to 27 in one of the German studies. Women were slightly more represented than men. By the end of the studies, 6802 participants had died. The average follow-up time varied from 7.5 to 17.8 years. While vitamin D levels can change with time, the authors reported that follow-up time did not affect the findings.

So, what were the findings? All-cause mortality rate was minimal at 85 nmol/L (34 ng/mL). However, the findings were not considered significant for vitamin D levels above 50 nmol/L (20 ng/mL). This result is because there is not a one-in-twenty chance that the results for vitamin D levels above 50 nmol/L would be different from unity. At a vitamin D level of 10 nmol/L, the risk of death was 2.5 times that at 85 nmol/L.

full story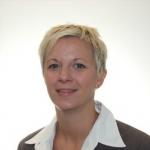 Putting the Risk of Vitamin D Toxicity into Perspective
Mar 31, 2016


by Samantha Kimball, PhD, MLT

Vitamin D is unique among nutrients. Vitamin D is actually more of a hormone than a vitamin. Vitamin D is used by nearly every cell in the body. It can be obtained naturally from the sun or by ingesting it. It was named a "vitamin" when it was discovered that many people were deficient and it could be obtained from their diet, this happened because they were not getting enough from sun exposure. This is more prevalent today than ever.

If you are lucky enough to live near the equator, where you can synthesize vitamin D year-round, and you spend a minimal amount of time unprotected in the sun and fully exposed (15 minutes in a bathing suit) each day, you probably get enough vitamin D from that ball of life in the sky. However, we Canadians are not so lucky. Our northern climate means that in the winter the sun isn't powerful enough for our bodies to make vitamin D at all and in the summer months, when it is possible to make vitamin D, most people wear sunscreen which blocks the sun and the production of vitamin D. With our extremely limited ability to obtain vitamin D naturally we need to supplement.

There is a continuous debate among vitamin D experts about how much vitamin D you need to take to be healthy. Opinions and comments like "Vitamin D has health benefits," but "you shouldn't take too much because it is just too risky!" are confusing and often portrayed in parallel in the media. What is missing is a little perspective.

full story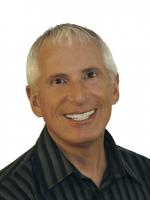 How much vitamin D should I take?
Jan 14, 2016


This is the most common question for vitamin D. Recommending, calculating or finding the right dose of vitamin D intake for anyone is difficult. That's because it's complicated!

Why? Because everyone is different. Different weights, genetics, skin colour, diets, UV exposure etc. What research has shown us is that the same D3 supplementation dose given to a group of people will result in a wide range of vitamin D blood levels as determined through 25(OH)D testing.

Here is a chart published by GrassrootsHealth which shows vitamin D levels by D3 supplementation dose taken. You can see that the same dose provides a huge variation in vitamin D blood levels. How can anyone really predict where you will fall in this chart?

Recently a new Canadian research paper1 was published in the peer reviewed journal Nutrients, by a group of researchers from the University of Alberta (Veuglers 2015). They used a dual approach and a review of 108 published estimates of vitamin D supplementation to determine the optimal vitamin D dose that minimizes the risk for both a low and high vitamin D blood level.

full story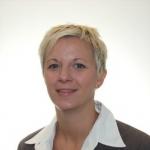 The vitamin D debate is not likely to disappear
Dec 04, 2015


by Samantha Kimball, PhD, MLT

There seems to be a line drawn in the sand with respect to the debate concerning what the optimal levels of vitamin D are for health, and neither side wants to budge. On one side of the line of the current debate are those who support the recommendations officially set by government agencies. However, most of the researchers who actively study vitamin D consider the latest official advice to be inadequate.

There has been contention about the vitamin D recommendations made by the Institute of Medicine (IOM, which advises both Health Canada and the United States Food and Drug Administration). The IOM released its updated report for vitamin D and calcium in 2010. Yet several groups of vitamin D experts suggest that people should achieve 'optimal' levels of vitamin D status, levels that are considerably higher than the ones the IOM recommendations are based on. The IOM's Recommended Daily Allowance (RDA) of 600 IU/d was calculated to achieve adequate vitamin D status which was determined to be serum 25-hydroxyvitamin D levels [25(OH)D] of 50 nmol/L in 97.5% of the population. On the other hand, the Endocrine Society, Osteoporosis Canada, American Geriatrics society and the European Vitamin D Association all recommend target 25(OH)D levels of at least 75 nmol/L. The Vitamin D Society, Grassroots Health and the Vitamin D Council recommend that 25(OH)D levels be maintained above 100 nmol/L which require intakes well above the RDA and even above the tolerable upper level of intake (UL) in overweight and obese individuals. Why would the subject matter experts disagree with the IOM so openly?

full story

Response to Dr. Martiquet, Vancouver Coastal Health – Overdoing the sunshine vitamin
Nov 27, 2015


Dear Dr. Martiquet,

I was very disappointed to read your recent article in the Coast Reporter on vitamin D:

Overdoing the sunshine vitamin

http://www.coastreporter.net/community/columnists/overdoing-the-sunshine-vitamin-1.2120572

The main focus of your article seems to be to ensure that people do not exceed the vitamin D doses recommended by Health Canada and the IOM for fear of toxicity. This will frighten many people away from vitamin D supplementation who are vitamin D deficient and require supplementation.

November is Vitamin D Awareness Month. A time when we encourage all Canadians to check and ensure that their vitamin D intake provides them with optimal levels of vitamin D for best health. The problem that the Canadian public face, contrary to your focus, is that the great majority do not receive enough vitamin D. Statistics Canada report that 35% of Canadians fall below the Health Canada and IOM guideline for vitamin D of a 25(OH)D blood level of 50 nmol/L. That represents 12 million people. This rises in winter to over 40%. This puts this large group of Canadians at a much higher risk for many serious diseases such as CVD, cancer, MS, diabetes, osteoporosis, dementia, Alzheimers disease and more.

full story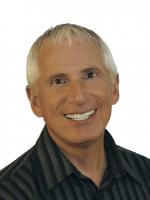 Welcome to our first blog post!
Nov 27, 2015


The intent of our new blog post section is to provide the public with timely information on vitamin D. This may be related to new vitamin D research, issues or programs. Our goal is to provide you with the best answers and information from the top vitamin D scientists. This will be accomplished in part through interviews and also guest blog posts.

Does the Health Canada Adult Vitamin D Recommendation Make Sense?

By Perry Holman, Executive Director, Vitamin D Society

For our first blog post I am going to review the current Health Canada and Institute of Medicine (IOM) recommendations for vitamin D. Do they make sense? I have always been puzzled by the recommendations from Health Canada that small baby infants receive 400 IU/d and large adults receive just 600 IU/d. That just doesn't make sense to me. Does it to you? Here is what is provided on the Health Canada website for vitamin D:

full story